One of our greatest strengths is our experience in a wide range of industries. Working in multiple industries has allowed us to transfer technology from one industry to another, often times creating innovative solutions to tough controls problems.
We have extensive experience in the following industries:
ENERGY
Since 1988 ESP has completed numerous projects in the Energy sector that use both natural and renewable energy resources. ESP is dedicated to expanding our expertise and capabilities in the areas of energy production and the transportation and processing of our energy resources.
Natural Gas Compressor Stations

Power & Recovery Boilers – Bark/Oil/Gas/Black Liquor

Coal Mill and Fuel Systems

Natural Gas and Bio Gas Train Fuel Systems

Tire Burning System – Alternative Fuel

Vapor Recovery Units – Thermal Oxidizers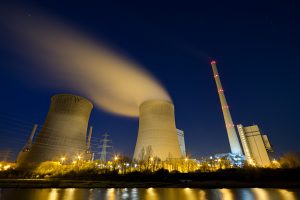 MINING AND MINERAL PROCESSING
ESP is the leader for providing Intelligent Automation and Data Management Solutions designed for the mining and mineral industry. Working in the industry since 1989 ESP has developed a unique application suite that enables plant owners and managers to maximize their plant's performance potential. ESP has built a team of dedicated engineers to support hundreds and hundreds of applications throughout the U.S. All of ESP's engineers are MSHA certified and experienced field engineers.
OPENPlant Control® was designed specifically for the mining industry and has become a standard for many producers throughout the U.S. OPENPlant Control® uses standard "off-the-shelf" hardware and software to create a customizable automation and data management system.
OPENPlant Control® has the tools for production management and continuous improvement tools you need to maximize your throughput:
Key Performance Indicators

Real-Time Production Data

Track and Analyze Plant Downtime

Monitor Equipment Runtimes

Track Haul Trucks and Railcars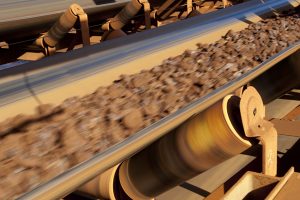 CEMENT
ESP has built extensive expertise in the cement industry. With a dedicated team of engineers with man-years of cement control system experience, ESP is capable of delivering turn-key project support and implementation services. ESP can provide complete plant control systems for the entire cement processing line as well as upgrade/retrofit an existing plant. We have experience with the following cement systems:
Truck, Rail, and Barge Loadout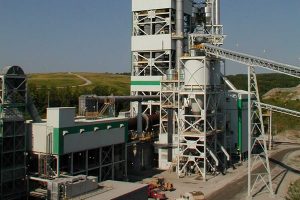 PROCESS CHEMICAL
ESP has designed and implemented numerous control systems for the process/chemical industry.   ESP specializes in flexible open-architecture PLC/HMI systems that are easy to maintain and have the lowest cost of ownership.  And with today's automation technology, the PLC/HMI systems can easily compete in markets that were once heavily dominated by expensive and complex DCS systems.
Batch Mixing and Weighing Systems

Chlorate Plant Automation

Hazardous Waste Incinerators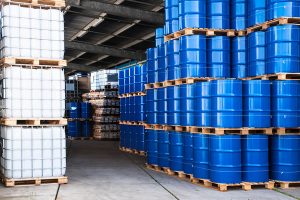 PLASTIC
Industry diversification is one of ESP's strengths. We have been able to leverage our process and chemical experience to supply applications in the plastics industry from batch mixing systems to complex continuous extrusion lines and packaging systems. Using our extensive process control knowledge ESP has developed sophisticated MES technologies for the plastics industry.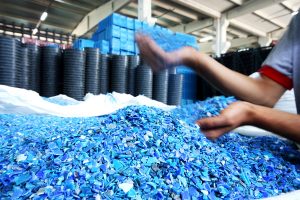 TIRE AND RUBBER
ESP has designed and implemented a state-of-the-art product tracking system for tire manufactures.  This system tracks all process related information, for each tire, from the raw ingredients to the final inspection.
Plant Wide Monitoring and Alarm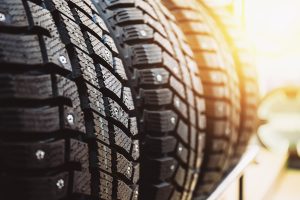 TRAFFIC CONTROL
The REVLAC system has a reputation of being the most reliable traffic control system for reversible interstate lanes in the country. ESP developed the extensive PLC based control system for the Illinois Department of Transportation to control traffic flow on the Kennedy Expressway in the heart of Chicago.
Interstate Reversible Lane Control System

Toll Highway Plaza Alarm System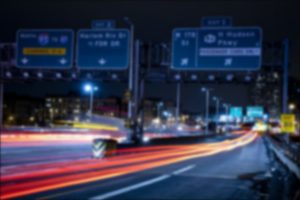 OTHER INDUSTRIES
ESP has extensive process control experience in a variety of industries throughout the US.
High Speed Production Line Inspection

Slurry/Powder/Acid/Caustic Mix Systems
Mercury Reclamation System

Hazardous Waste Incinerators

Gasoline Additive Verification System
Aluminum Anode Plant Automation
Remote Pump Station and CSO Control
Power and Recovery Boiler Flame Safety Systems

First-Out Fault Monitoring

Stacker Reclaimer Systems