Engineered Software Products, Inc. (ESP) first opened its doors in July 1988, now 30yrs+ strong.
30 YEARS EXPERIENCE
We started off as an Automation Controls System Integrator. Our initial focus was to provide open architecture, non-proprietary PLC/HMI solutions for a variety of industries. Our service quickly went international with customers in South America, Canada, Asia and Europe. In 2007 we increased our provision by adding power and motor control solutions to our PLC/HMI automation mix and started selling turn-key portable electrical equipment buildings (EHouses). Today, typical projects encompass everything from small manufacturing plant expansion projects to large greenfield construction sites working directly for either the end customer or their plant builder.
Our Mission Statement is two-fold
Take care of our employees
The first leads to the second. Our mission is to assemble a core group of administrative and engineering talent with the expertise necessary to serve our client's needs.
We hire self- motived, driven employees, and offer them a challenging career with growth opportunities. ESP provides from the top down guidelines for ethical business practice, standards of operations and an enjoyable work environment.
The result is a group of qualified, talented personnel, 2nd to none, with minimal turn-over who take pride in and enjoy their work. The average employee years of service is 16.1 yrs.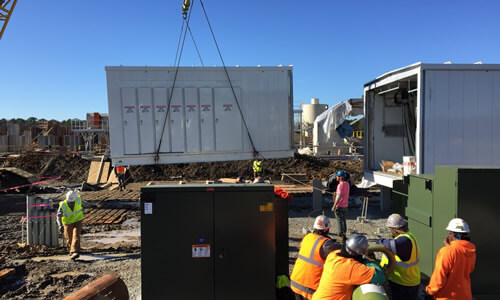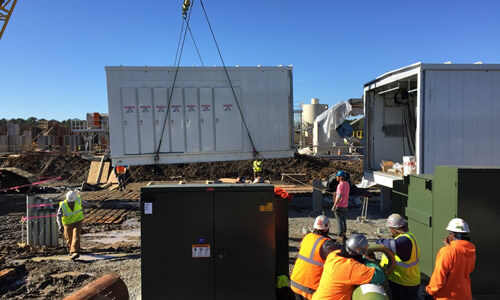 Our #1 Objective is Client Satisfaction
We believe a satisfied customer is a repeat customer. We at ESP are proud that most of our new business is comprised from our existing client base. We strive to build rewarding relationships with our clients that enable mutual growth and prosperity. Our reputation as a leader in engineered automation and power solutions evolves from the respect we receive from our clients, for excellence in system design, results-oriented service and ethical business rapport.Engineer innovative, cost effective integrated turn-key solutions to challenging applications that result in successful project implementations. Develop constructive rapport with our clients based on performance and reliable service.